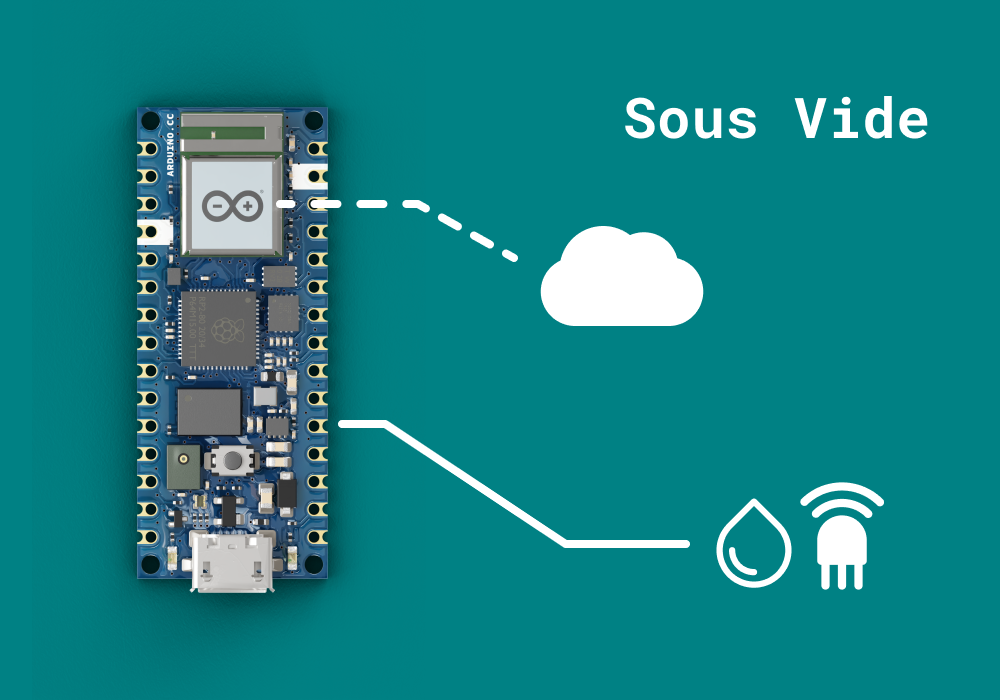 Sous Vide
Cooking a la sous vide is fun and easy, but the equipment can be expensive.
An Arduino powered sous vide doesn't require your immediate attention, turn it on, and leave it be, leave the house and do other things, monitor your cooking from anywhere.
---
This is what you need
Thermometer
Heating pads
Plastic container
Pump to circulate water
Features
Control temperature of a vat of water
Circulate the water to ensure even temperature
Monitor water temperature
Set a timer
*this can also be used to heat water to specific temperatures, for example in use for film development for analog photo nerds
Connect and control your projects with our Cloud for the best IoT experience.