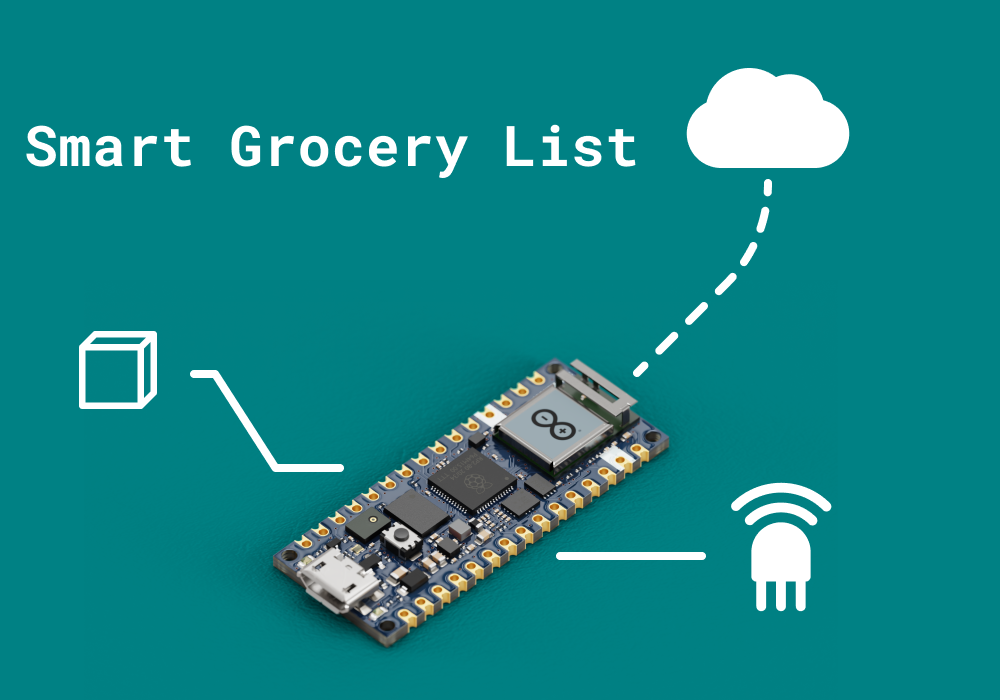 Smart Grocery List
Use LEDs to indicate which item is running low in the pantry. If you've built a smart pantry project, combining it with a smart grocery list project is a natural next step! Automatically add the items you're running low on to your list.
---
This is What You Need
Features
Use IoT Cloud dashboard to check grocery list and pantry inventory
Add new items to the list using the IoT Cloud dashboard
Connect and control your projects with our Cloud for the best IoT experience.