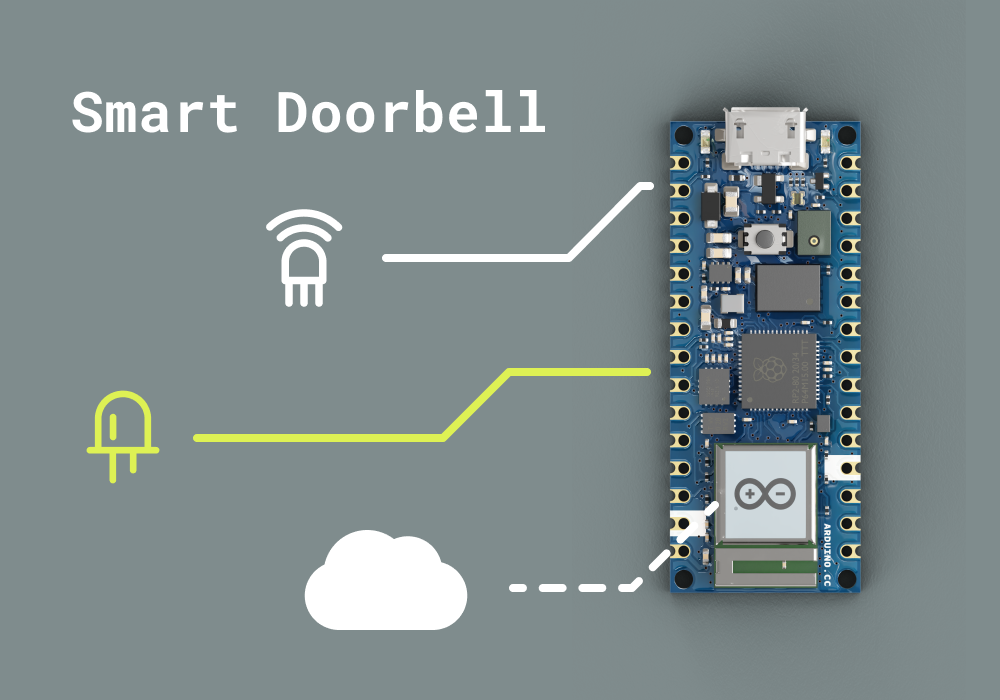 Smart Doorbell
Use an IoT enabled Arduino board and a button to get started. When someone rings at your door you can do anything from turning the lights on to releasing the hound dogs.
Not useful enough? Maybe throw in a camera to see who's waiting in front of your door?
---
This is What You Need
Features
Connect and control your projects with our Cloud for the best IoT experience.