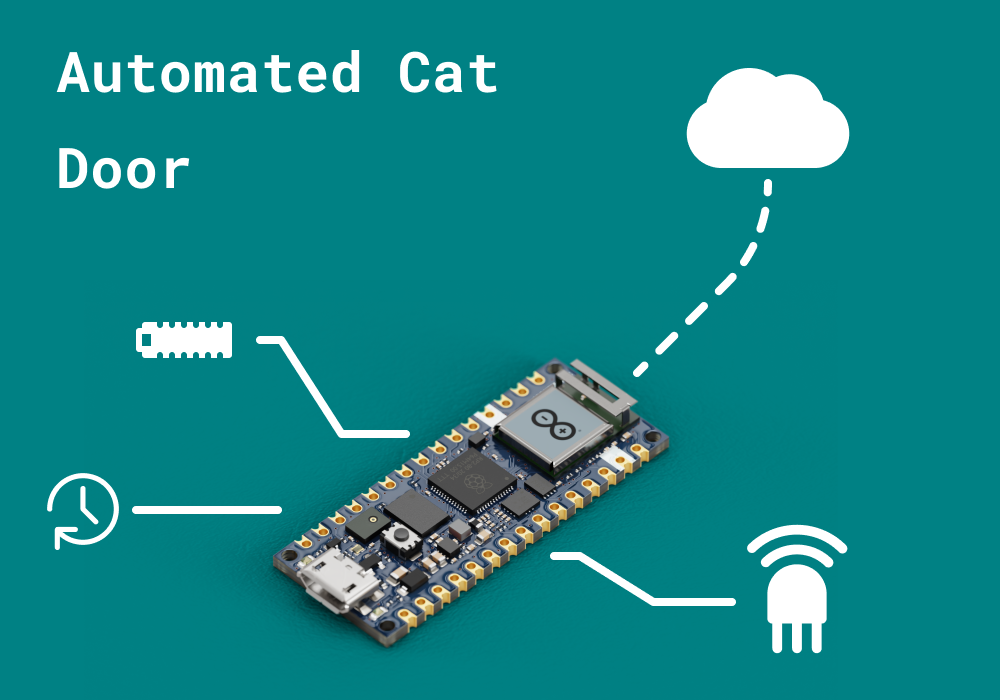 Automated Cat Door
Simply build your own implementing a RFID reader into your existing cat door and use a servo motor to build the lock.
---
This is What You Need
(Active) RFID Reader
Servo Motor
Features
Place an NFC-tag in your cats collar and have it act as a key for your cat door.
Connect and control your projects with our Cloud for the best IoT experience.